Impact Discipleship Notes | Impact Discipleship Video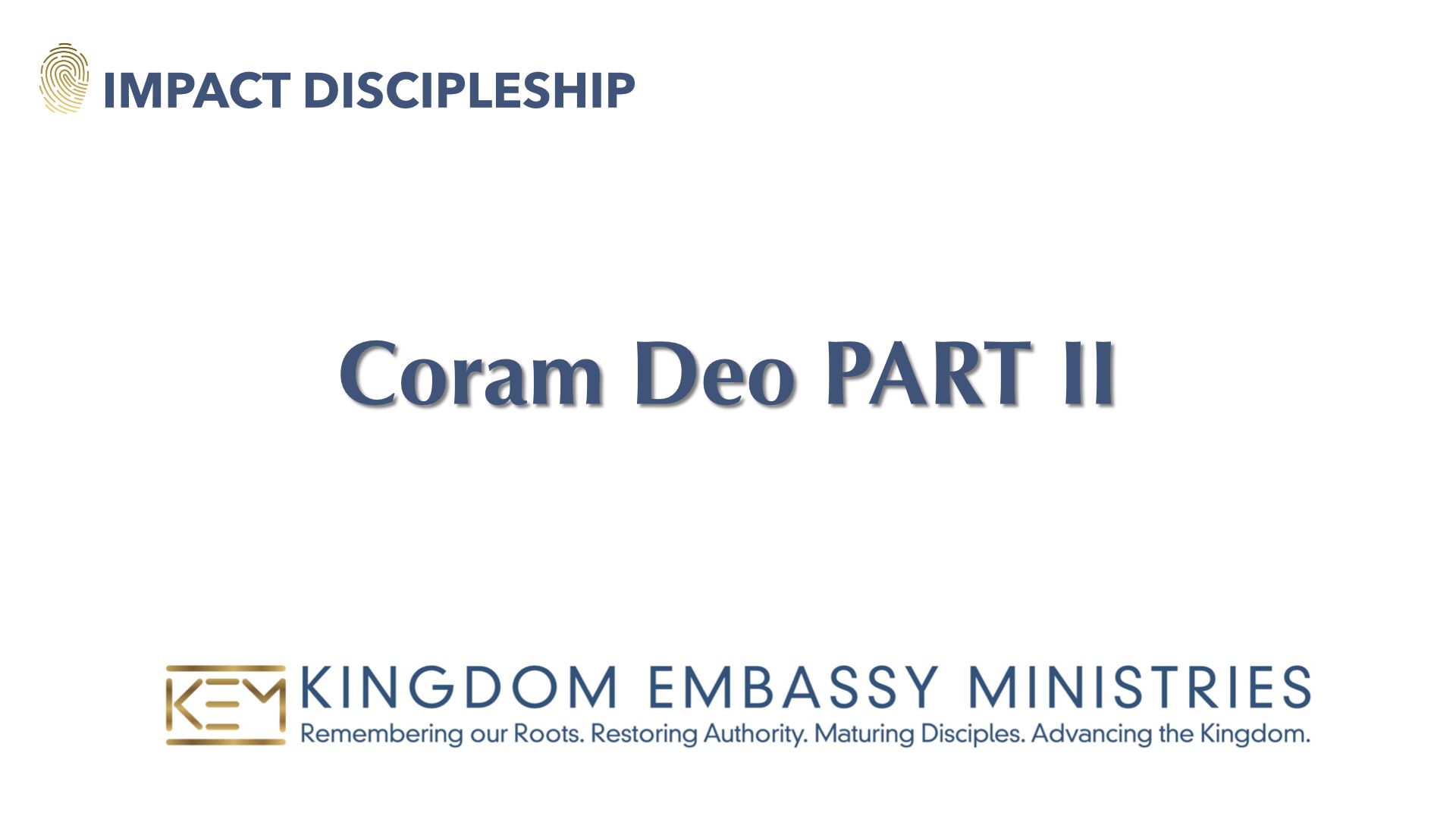 As we continue our study of 1 Peter, this Part II of the message
titled: Coram Deo. You can download the notes at watch Part I here. "The true Christian life can be summed up in the Latin phrase "Coram Deo." Coram Deo captures the entire essence of the Christian life. It literally infers that all aspects of your life take place in the presence of, or before the face of, God. To live "Coram Deo" is to live one's entire life in the presence of God, under the authority of God, to the glory of God. The bottom line is that you choose not to separate out secular from the sacred; but instead, you consider all things as Holy unto the Lord!
Living Our Lives Before the Face of God "Therefore gird up the loins of your mind, be sober, and rest your hope fully upon the grace that is to be brought to you at the revelation of Jesus Christ; as obedient children, not conforming yourselves to the former lusts, as in your ignorance; but as He who called you is holy, you also be holy in all your conduct, because it is written, "Be holy, for I am holy." And if you call on the Father, who without partiality judges according to each one's work, conduct yourselves throughout the time of your stay here in fear; knowing that you were not redeemed with corruptible things, like silver or gold, from your aimless conduct received by tradition from your fathers, but with the precious blood of Christ, as of a lamb without blemish and without spot. He indeed was foreordained before the foundation of the world, but was manifest in these last times for you who through Him believe in God, who raised Him from the dead and gave Him glory, so that your faith and hope are in God." I Peter 1:13-21 NKJV