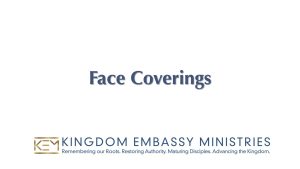 Have you ever found it difficult to track with the Apostle Paul?
You're not alone. Even Peter recognized that many people had a hard time understanding his writings, often twisting his words so badly that it caused trouble. Are you doing the same? And, no other topic has birthed such confusion than Paul's words about the Law.
Let's highlight some of his doozies:
• The doers of the law will be justified…
• By the deeds of the law no flesh will be justified…
• You have become dead to the law through the body of Christ…
• We have been delivered from the law…
• Do we make void the law through faith? Certainly not! On the contrary, we establish the law…
• The commandment, which was to bring life, I found to bring death…
• The ministry of death, written and engraved on stones…
• The ministry of condemnation had glory…
• The law is holy, and the commandment holy and just and good…
• The letter kills, but the Spirit gives life…
• We know that the law is spiritual…
• What purpose then does the law serve? It was added because of transgressions…
• What shall we say then? Is the law sin? Certainly not!
• I agree with the law that it is good…
All the confusion exists because we are reading his words through a filter, a face covering. Paul referred to this as a "veiled face." The face covering is supposed to be removed in Christ. Today, the whole world is walking around with their faces covered, a physical manifestation of their minds being blinded, a spiritual blindness for sure. Are you still reading Paul's words with your face
covered?