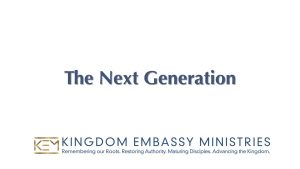 The 2021 Olympics have kicked off. On this world stage, Men and Women compete for medals that bring recognition to their sport, their Country, and themselves as athletes. In Track and Field, one type of event is the "relay race." Runners must pass a baton to their teammate who continues the race. A clean exchange helps the next runner keep the momentum. Making all clean exchanges gives the team the best chance of winning. From time to time, a poor exchange will result in a dropped Baton. That team is instantly disqualified.
It is evident in Deuteronomy that Moses is passing the baton to Joshua, although it does not always appear to be a "clean exchange. Nevertheless, he Charges, Encourages and Strengthens Joshua as the one who would bring the Nation of Israel into the promised land. Each generation thereafter has had to pass the Baton to the next in a sort of spiritual relay race. Some exchanges have not been so clean and I can say we've even had a few "dropped batons" resulting in disqualifications. I think you can imagine what I mean.
We have a task at hand. We must run the race well and make a clean exchange as we pass the the baton to the Next Generation. May I paraphrase what Paul said on the matter… "All the runners run, but only one receives the prize? So run that you may obtain it. I discipline myself and stay under control, lest after preaching to others I myself should be disqualified."
Don't drop the handoff! Don't be disqualified!