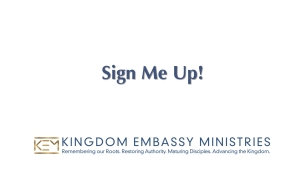 We are a few months into the new calendar year, but it's not so distant that you don't remember that feeling. You know, that "New Year's Resolution" feeling that so many of you had. Maybe the most common tingly inspiration was the one to get in shape. So, what did you do? You hopped in your car and went gym shopping.
Keep that sentiment in mind! Try to recall exactly what that felt like. You arrived at your first "test facility" where an eager staff member showed you the ropes. You were just as eager to look around the place because you wanted to see if it was the right fit for your fitness goals. After your tour, the way-to-enthusiastic staff member went right in for the close! And rightfully so, it's not just their job; they believe in what they sell! "Are you ready to sign up?" At this point, there are only three main options on the table: yes, no, and maybe. You've had a little taste of the facility, seen the potential advantages and benefits, maybe even watched a few gym devotees in action and they were looking pretty good. And you eagerly respond to the pitch; "YES! SIGN ME UP!" Or maybe it's a clear "no" for you. There is nothing about the place or the offer that inspires a bite or even a lick. Then there is the standard, "I think I need to think about it a little. It's got some of what I am looking for, but I did not see exactly what I had in mind." Welcome to modern day Christianity!
Many people in Christendom today view following Christ the same way they look for the perfect fitness facility. If they don't see exactly what they are looking, everything that meets their expectations, they pass on the offer. Or, maybe the cost is a bit steep, or the people they encountered were not their "type," so they just keep shopping around. If it's not completely obvious this is for them, they will assuredly walk away to look for something else, just like they would in search of the perfect fitness facility, one to "fit their personal flavor and needs."
In today's study, Jesus calls those looking for a sign of their "perfect flavor Messiah" an"evil and adulterous generation." This is precisely how so many modern believers either onboard and off-board their relationship with Christ. They are looking for a relationship flavor based on God's performance in their lives, one that tastes more like a genie in a bottle. A gym membership with a holy and majestic God named Yahweh, well, that seems like way too much work with way too expensive membership dues! If they don't see exactly what they are looking for, it's okay to just bail, right? I want to challenge you today with these sentiments from Jesus; "Are you ready to deny yourself, lift up your cross and follow Him?" Are you ready to say, "Sign me up!"?